I've Gone Crazy -Hosta Ebook Now Free ..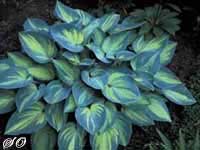 Hey all Gardening Friends,
Today it occurred to me that with the New Year approaching I want to start things out by giving some of my knowledge to everyone I have met online , being either facebook , twitter , etc.
I put together a Hosta Ebook a few years back and have been selling it online , but I feel generous , and I know what this could mean for someone that is needing some knowledge in this area.
The Hosta Ebook is called How to Grow Hostas to Beautify Your Landscape and it is 155 pages.. Many hours have been put into this book , as in my experience, others experiences and also much in research .
Hostas are a perennial much loved by many because of the mass variety of choices. 
The beauty of  Hostas are their variations of leaf patterns .
What is not to love about Hostas!
My journey continues with growing hostas.. purchasing new varieties , and showing others what I have done in my landscape that hopefully can inspire others to do the same.
To obtain your free hosta ebook all I ask is for you to opt in , to my newsletter  in the right hand corner of this blog, which I hope to give you tips and advice in gardening.
10 years experience having my own Greenhouse Operation locally in Iowa should tell you that I have the love for growing things..
I hope you enjoy your Hosta Ebook.. Any questions just ask..
Happy Gardening Friends
Until next time
Diane Mumm