Melinus Savannah Ruby Grass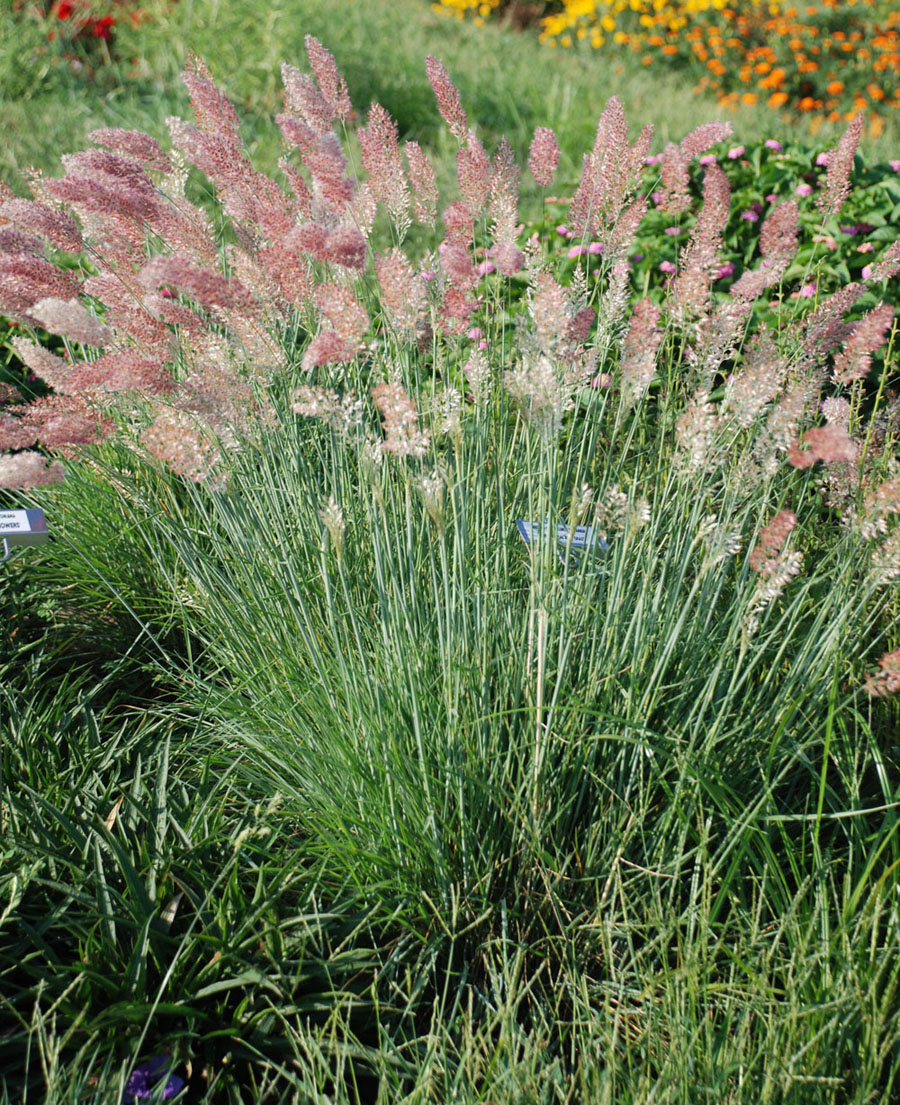 Melinus Savannah Ruby Grass
I grew this from seed last year , but it does require some time.. Once this grass got going I was thrilled with its performance .    It is a beautiful grass , it plumed rather late in summer but it was worth the wait. 
I used this in my beds of grasses and it made quite a beautiful presentation amongst the other grasses.
I would definitely recommend this plant

This green  clumping grass has beautiful, amethyst-pink flowers that open up into fluffy 10 inch long plumes.
 Blooms carry well into fall. Excellent container and garden specimen.
Use as an annual or fall display in colder climates. Works great grown singly, or in groups.
Common Name: Pink Crystals,… Ruby Grass
Mature Height: 18-24″
Flowering: Beautiful, fluffy pink plumes
Spacing: 18-24″