Coreopsis grandiflora Presto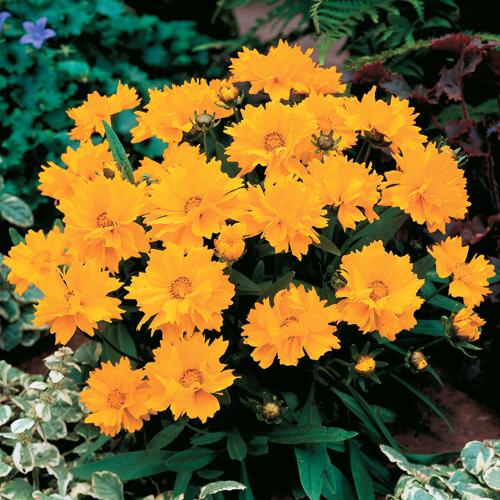 Coreopsis grandiflora : Presto
This is a new coreopsis I will be growing from seed.. I have always loved coreopsis..This one is a beauty!
Humble Tickseed has never been so well-dressed! 'Presto' is a new double-flowered cultivar with brilliant golden blooms that begin before spring has passed and often continue into autumn. Large and very showy, they cover this super-compact plant, which is just as easy to grow and adaptable to differing climates as its plain-jane cousins.
Presto is a breeding breakthrough! A true first year flowering perennial Coreopsis, ideal for planting in containers, window boxes or towards the front of borders. Naturally dwarf and compact ball-shaped plants are smothered in double golden yellow blooms all summer
SUN/SHADE: full sun
FLOWERING PERIOD: Summer
SOIL TYPE: drained
IDEAL FOR: border,containers
Coreopsis are known for their long bloom time and drought tolerant.
This variety would be a great one to try in your garden this year
Zone 4-9
Happy Gardening
🙂
Diane Mumm