Rudbeckia fulgida 'Goldsturm' Black-Eyed Susan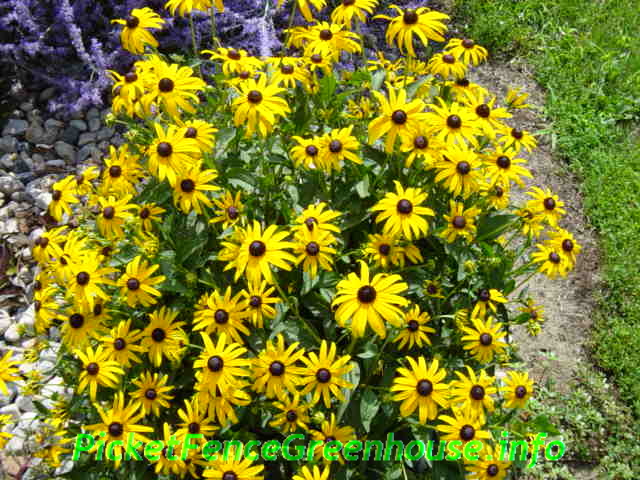 Rudbeckia fulgida 'Goldsturm' Black-Eyed Susan
I planted this plant in one of my new beds a few years ago and I am pretty pleased at it's dramatic show it displays each and every year.
Nothing like a sunny looking flower to brighten your day..
A classic perennial that received the honor of the 1999 Perennial of the Year…! Black-eyed Susans are often confused with coneflowers (Echinacea). May leave seed heads on for winter interest and for the birds.
This variety continues to increase in popularity because gardeners find it irresistible when they see a big plant in flower. This is a long-blooming cultivar with lots of golden orange black-eyed daisies forming a tiny dome of color for many weeks in late summer.
Bloom Color:Yellow
Bloom Time:July-September
Foliage Color:Green
Height:24″
Spread:24″
Plant in sun to part sun area
This plant has an extended bloom season. Heat tolerant. Good for mass plantings, ground cover and naturalizing. Attracts birds and butterflies. Suitable for cut flowers and dry flowers.
Happy Gardening
🙂
Diane Mumm