Coleus Religious Radish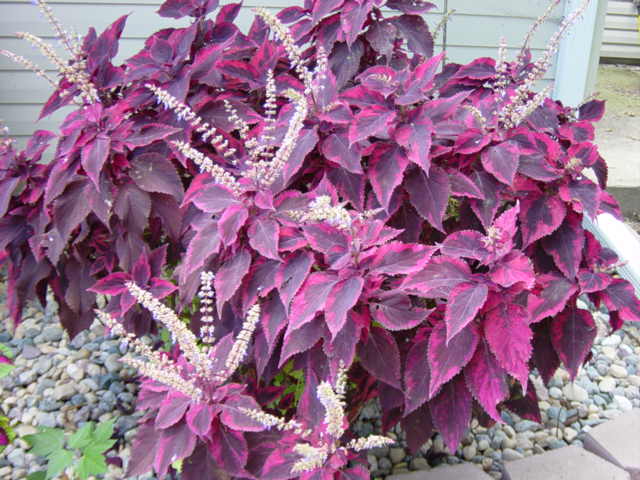 Coleus Religious Radish  – Another Beauty!
Brilliant red-black foliage has a pointed shape with a lighter colored, toothed edge.
A great and colorful foliage accent when mixed with other plants in landscape borders, or use alone in containers.
Plant  in sun or shaded area
Grows 18-24 inches, but honestly can grow larger as seen in my photo.
Hardy to 32 degrees , but as all coleus can be brought in as a houseplant and placed in a sunny window.
As seen with flowering spikes  I usually like to clip these off ,  not as attractive , looks nicer too!
Happy Gardening
🙂
Diane Mumm