Miscanthus 'Purpurascens' Flame Grass
    Miscanthus 'Purpurascens' -Flame Grass
It is called Flame Grass because its foliage turns vivid reddish orange in the fall.
An erect clumping grass. In early fall, its magenta blooms turn white.
Flame Grass is beautiful in the smaller garden. Plant as a specimen or in small groups.
I am pretty impressed with it's fall color orange to yellow blades ,  here in Iowa , Simply Beautiful Grass!
Flame Grass is a  warm season grass with  green foliage, doesn't seem over invasive in my area.
Grows to  3 feet, 4 feet with flower, sun, dry, Plume  flowers  In July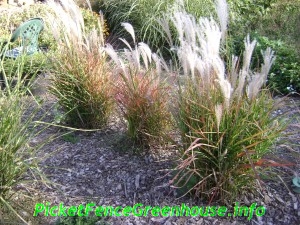 Photo showing Fall color
Hardy in  Zones 5-9
 Origin: Japanese seedling
This grass does come back very well in zone 4/5 , and what I most remember about this grass is it's fall color.. Outstanding!
Happy Gardening
🙂
Diane Mumm