Athyrium Japanese Painted Fern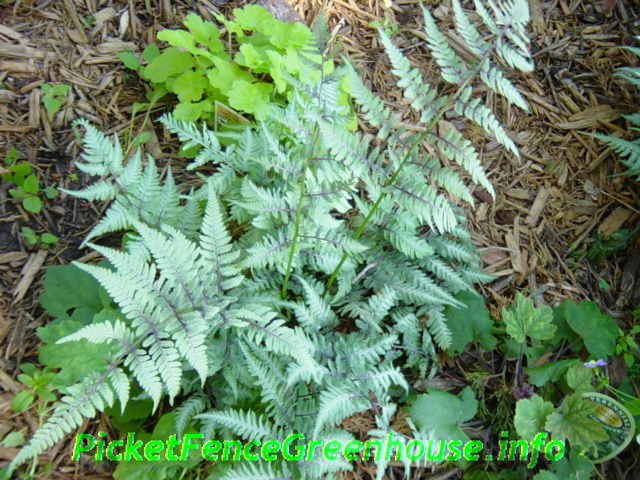 Japanese Painted Fern- Athyrium niponicum 'Pictum'
A favorite among gardeners and I also just adore this fern. Very hardy and shines with beauty every year.
This colorful fern is the top selling fern in the U.S. A. because of its adapting to growing conditions in most of the country.
The leaves are a soft shade of metallic silver-gray with hints of red and blue.
It was so popular that the Perennial Plant Association awarded it the Perennial Plant of the Year 2004. It was the first non-blooming perennial to receive the award.
 This superb fern is easily grown in loose humsy soil that is moist. For garden setting with morning sun is okay and shade in the afternoon is best.
Experts at the Perennial Plant Association recommend planting it with bleeding heart, columbine, Lamium, Astilbe, Hosta and coral-bells.
Grows 8-20 inches tall , likes moist soil and has a slow spreading habit.
Zones 4-9
If you have not seen this fern,  you are in for a treat.

Happy Gardening
🙂
Diane Mumm