Moonbeam Coreopsis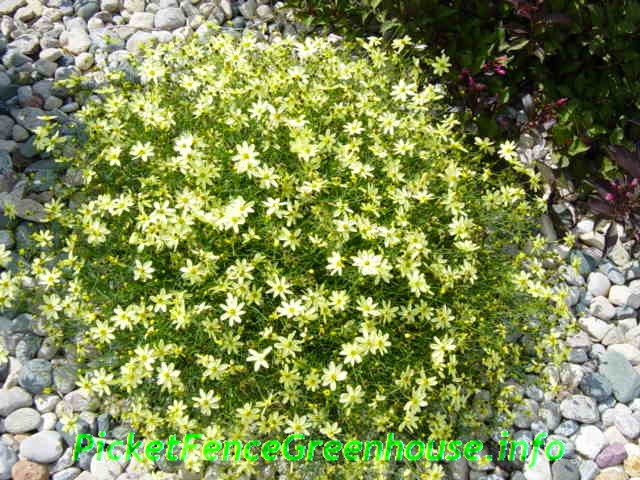 Moonbeam Coreopsis
My all time favorite sun perennial is the Moonbeam Coreopsis..This baby blooms summer to frost in our area and it does not require much care..
The Moonbeam Coreopsis is common name is Tickseed. This perennial plant bears daisy like , light yellow clusters of flowers. Moonbeam also has a ferny airy appearnace..
It's habit is that of a mounded plant reaching a 2×2 ft. area.. This variety requires full sun and well drained soil.. Once established it can become drought tolerant.. Long blooming and easy maintenance makes this one a joy to have in your landscape.
Don't be afraid to try this one.. this variety grows in zones 3-9.
Tips: Leave the plant die back in your area , but do not remove the dead , because this will help to insulate for winter. When the plant starts shooting up in the spring I like to cut it back so it comes in thicker , this will inturn produce a nicer looking plant later on… Just trim back to a inch or two this is before the buds appear.
You can transplant probably be best in the spring or fall months.. water in well on newly transplanted plants this will insure better results .
Happy Gardening
🙂
Diane Mumm