Heuchera Caramel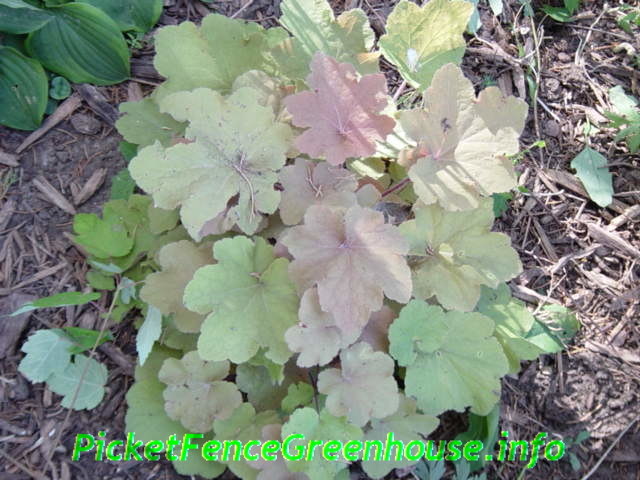 Heuchera Caramel
A beautiful new heuchera for the shade garden. In spring, new leaves unfurl to apricot.
As the season warms, it changes to a gold-caramel and is further enhanced with red undersides to the leaf.
Distinctive and dependable, Heuchera Caramel demonstrates good vigor for a Heuchera in garden designs and works exceptionally well as a ground cover.
In fall, the foliage color turns an intense salmon red.
Caramel can tolerates a good amount of sun,  the sun seems to intensify the foliage color.  
One of the very best heucheras for the shade garden grows best in  rich, humusy, well drained soil with adequate moisture.
Caramel has  10 inch high mounds of foliage Dainty white creamy colored flowers up to 12-18″ tall.
Hardy Zones in 4-9
I love this heuchera , the tones of rust, salmon red , apricots to orange is just beautiful. 
Happy Gardening
🙂
Diane Mumm