Heuchera 'Molly Bush'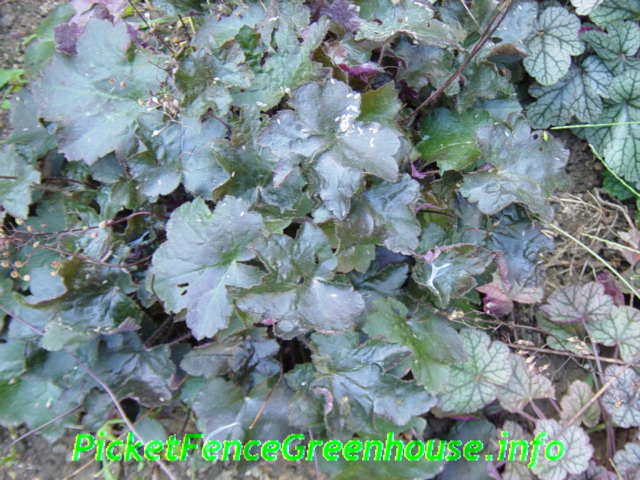 Heuchera 'Molly Bush'
This is a great large leaf Heuchera with 6-8 inch leaves of shiny reddish turning to bronze.
It makes it an outstanding medium height mass planting or use it as a single specimen plant. Its large leaves are complimented by the delicate texture of ferns. The new leaves are a little redder and the old leaves are greener and bright light brings out the bronze heat.
It is a hardy Heuchera hybrid with H. villosa in its breeding.
Plant in part sun to shaded area.
Hardy in Zones 4-9 and Grows  18-20 inches
Happy Gardening
🙂
Diane Mumm
2 Opinions