Heuchera Palace Purple Coral Bells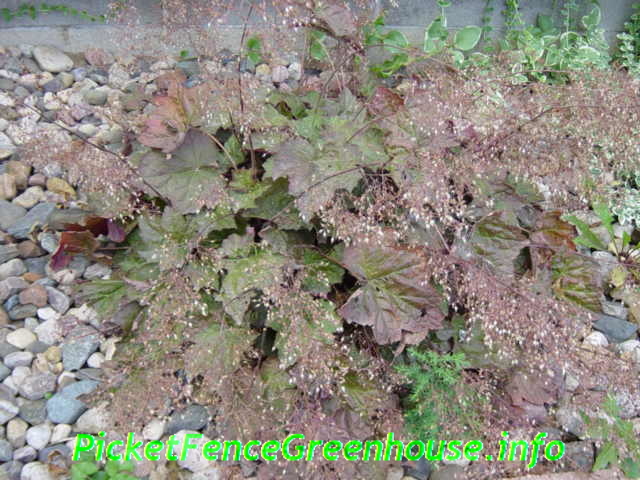 Heuchera Palace Purple  Coral Bells
This heuchera has  unique deep purple foliage, fading to bronzy green in hot summers and its dark red stems, makes it a little different than the rest.
In the springtime, small pinkish and white flowers appear that last into the summer.
Palace Purple  was  named Perennial of the Year in 1991.
Palace Purple has a plant spread of 10-15" and a height of 12-18".
Hardy in Zones 4-9 , Plant in a part sun area , morning sun , afternoon shade works well.
This is my first heuchera  I planted and it is pretty special as I believe it is one I started from seed.
Happy Gardening
🙂
Diane Mumm