Heuchera 'Plum Pudding'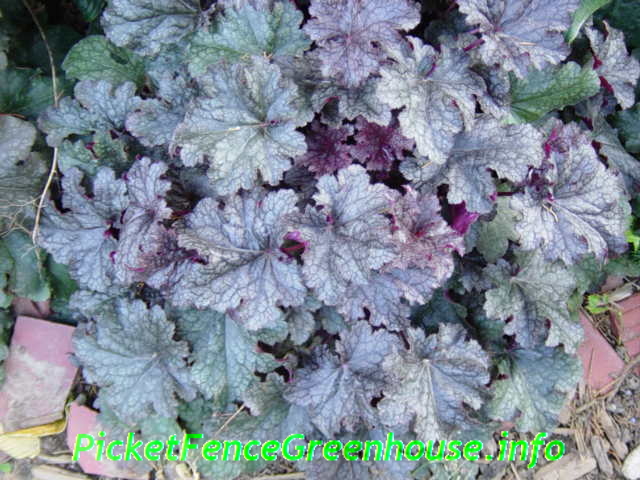 Heuchera 'Plum Pudding'
A favorite west of the Rockies as it retains its color without burning or melting out in the heat and humidity.
It is a clump-forming perennial which features large, shiny, silvery, plum-purple leaves with dark-purple veining and conspicuous but non-showy whitish flowers.
Tiny whitish flowers borne in open, airy panicles appear in late spring to early summer on slender wiry stems rising well above the foliage mound (typically to 26″ tall)
Its exquisite foliage is plum purple with darker veins.
Excellent in a shady locations with gray leaf Ghost and Branford Beauty ferns.
It forms clumps 18-20" tall by 24-30" wide.
Hardy in Zones 4-9
Plant some Heuchera , you will be glad you did..
Happy Gardening
😉
Diane Mumm