Heuchera Stormy Seas Coral Bells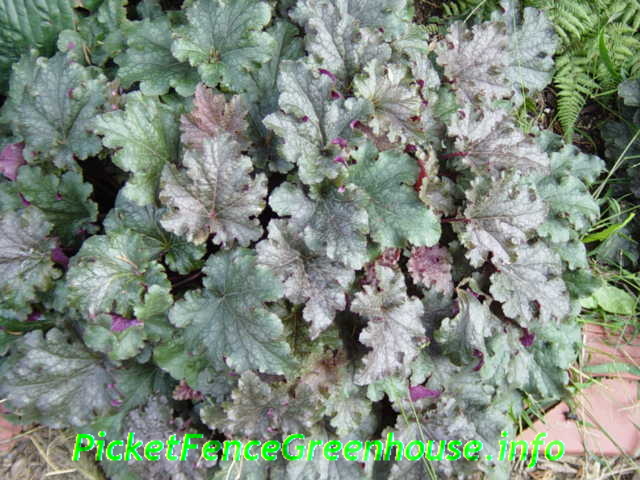 Heuchera Stormy Seas Coral Bells
The magnificently ruffled, somewhat glossy leaves are maroon-purple when young, aging to bronze-green with bright purple undersides. 
Cream colored flowers appear on 3 foot tall stems in late spring.
Beautiful heuchera in a nice mounded plant.  Looks great among perennial ferns.
Grows to a height of  mounded 16 inches , and up to 36 inches with flower.
Hardy to Zones 4-9 , Grow in a part sun to afternoon shade area.
Heuchera's  are becoming increasingly popular and with good reason . Another  well deserved heuchera making it's way to many gardens across the states. 
Happy Gardening
🙂
Diane Mumm