Hosta Shade Fanfare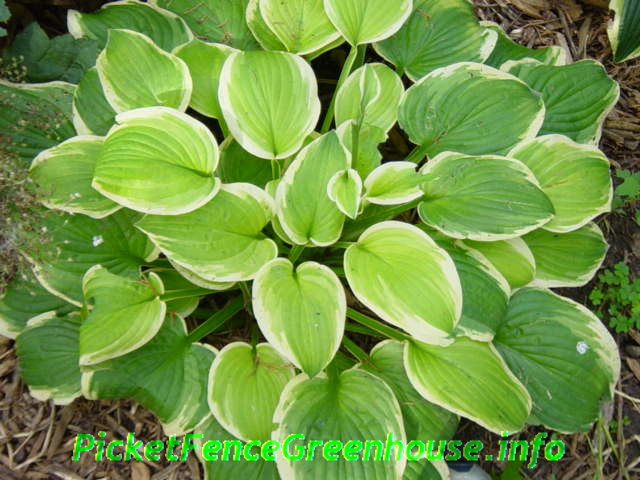 Hosta Shade Fanfare
Shade Fanfare  has golden foliage with a white edge. The foliage starts off golden yellow with a creamy edge, turning to chartreuse with a white edge by mid summer.
A really nice color  that brightens any area in your garden or landscape.
Purple flowers reward you  in  June – July .
 Excellent rapidly growing medium-sized specimen.
Hardy in Zones 4-9
If you are looking for a hosta with lighter  lime green color, this is a nice one to consider.
Happy Gardening
🙂
Diane Mumm