ACALYPHA Trailing Chenille Plant Strawberry Firetails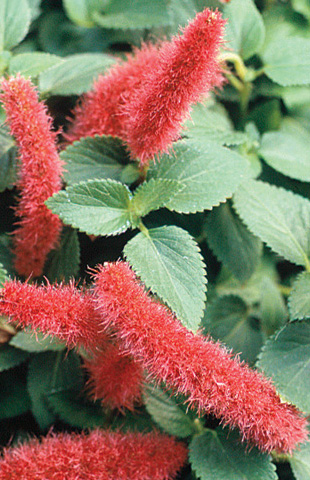 Acalypha Trailing Chenille Plant, Strawberry Firetails
Very Unique Bright red, fuzzy, dangling, 2-4″ catkins adorn this unique trailer.
Full sun, grows to 6-10″ in container, trailing in habit, minimum temperature 60°, everbloomer.
They prefer warm temperatures and high light, as they are rapid growers.
Can be used as a houseplant.  Good for a hanging basket!
Acalyphas love to be pruned and respond well to hard pruning.
Zone 10 and higher
This is a really cool plant , and I have grown in before, but will have it available this season.
Happy Gardening
🙂
Diane Mumm