ACALYPHA wilkesiana Copperleaf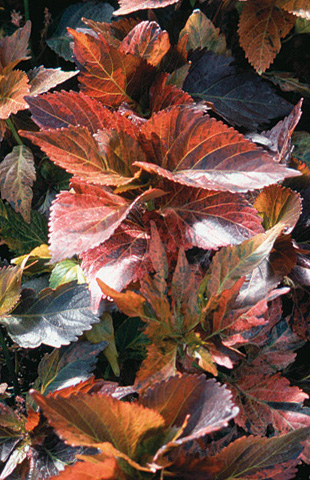 ACALYPHA wilkesiana Copperleaf
Striking multi-colored leaves from spring until late fall; loves heat and humidity
Glossy, bronzy-green leaves mottled with shades of red, crimson, and/or purple.
Grown for it's beautiful foliage.
Very Adaptable as a Houseplant
Use as a Thriller – Used either in the back or middle of a container. Usually a taller item that adds height and drama to the container.
Plant in sun or partial shade, Grows 18 – 36″; Tall
 Hardy to 40 degrees, Annual except in zones 10 – 11
I just adored this plant last season 09, it was so attractive . Foliage plants just can't be beat,  plus a plant that works inside, a added bonus.
Happy Gardening
🙂
Diane Mumm