Alternanthera Partytime Joseph's Coat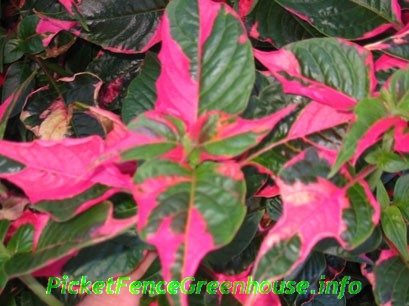 Alternanthera Partytime Joseph's Coat  
Uniformly variegated green and pink ground cover that performs well in the shade. This is a foliage plant that I have come to love . Very Unique !     
Easy to care for and will reward you with color all season. Pinch or shear as needed.
 • Heat Tolerant 
• Landscape Plant      
Plant in pots or landscapes, plant in partial sun to shade. Grows 18-36 inches tall .  Annual except in zones 9-11    
This is a very colorful foliage plant. It looked really good in my grove either in containers or in the ground , among my Hostas.
Happy Gardening
🙂
Diane Mumm
4 Opinions