Argyranthemum Butterfly Marguerite Daisy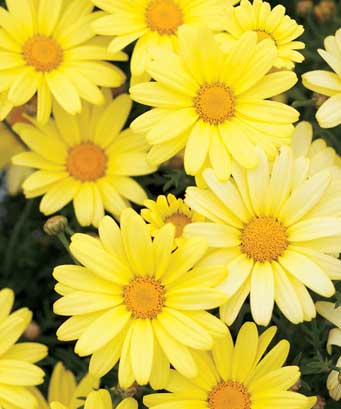 Argyranthemum Butterfly Marguerite Daisy
Spectacular bright lemon-yellow daisies all season; heat tolerant; excellent garden performance
• Best Seller as it has great attributes
• Deadheading Not Necessary, but can improve the look of the plant. 
• Fall Interest
• Landscape Plant
Deadheading may improve appearance but isn't necessary for continuous bloom.
The Butterfly looks great as a backdrop or the center of a container. So bright and sunny!
Hardy to 30 degrees,  Annual except Zone 10-11
Plant in sun to partial shade, Grows 18-36 inches.
I buy these plants every year, and an easy sell.. and it is easy to see why.
Happy Gardening
🙂
Diane Mumm
2 Opinions