Dorotheanthus 'Mezoo' Aptenia Trailing Succulent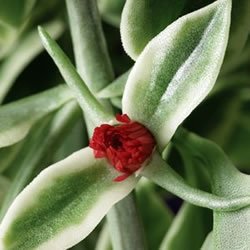 Doreanthus 'Mezoo'
Trailing Red Succulent.
A unique low-growing plant that can used either alone or in mixed containers.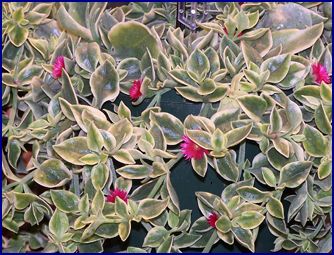 Very controlled growth habit, it will form small red flowers when grown under high light and warm temperatures.
It has excellent heat and drought tolerance in the landscape.
This is a unique plant that reminds me up a iceplant, does do well as a houseplant too.. Plant in good lighting.
How to Propagate
Happy Gardening
🙂
Diane Mumm
12 Opinions