Snow Princess Not Your Grandma's Sweet Allyssum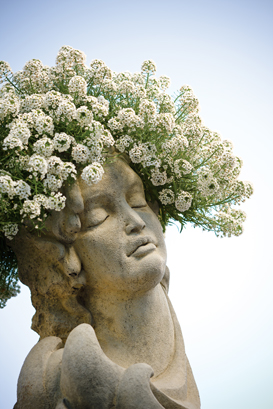 Snow Princess Lobularia
When you think of Sweet Allyssum , usually what you'll find is the seed varieties on the market. There is many inconsistencies on performance of the seed varieties. Seem to be a little fushy with temperatures and lighting locations..
Well ,  something new is on our plant radar.
Introducing Snow Princess with a fancy name Lobulari but really it is a allyssum that has been improved , tried and trialed throughout the world.. Bred for vigor and withstanding all kinds of temperature situations and locations.
One may say that everyone that loves new plants should  have this one on their list for the following season.
Snow Princess is showing  great heat tolerance and extended season performance.
Lobulari does not set seed , the seed is sterile so in fact will produce  a outstanding long bloom time.
Features
• Attracts Butterflies
• Best Seller
• Deadheading Not Necessary
• Fragrant Flowers
• Heat Tolerant
• Landscape Plant
• Low Maintenance
• Needs Good Drainage
Grows to 4-6 inches tall, and a spread (trails)  to 48″  Is considered a spiller plant in combinations. Plant in a sun or partial sun area.
Snow Princess is a annual except in Zones 9-11. Hardy to 32 degrees.
Perfect for hanging baskets, window boxes, landscapes. 
In closing the Snow Princess Lobulari is and has received numerous rewards in the horticulture industry of one of most exciting new proven winner  introductions since 2009.
Make Someone Happy , Give a Flower 🙂
Photo and Video courtesy of Proven Winners – www.provenwinners.com