Pennisetum Ruby Mountain Grass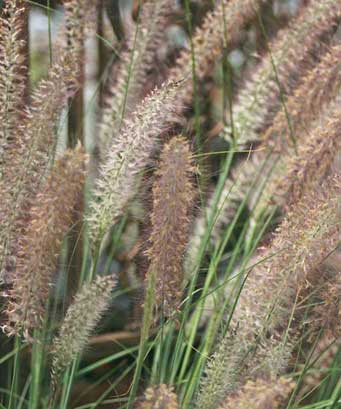 Pennisetum Ruby Mountain Grass
Beautiful tall green grass ,  with ruby-pink plumes makes this ornamental grass a beauty.
Ornamental grasses are usually easy maintenance free plants once established .
The beauty lies in the plumes that gracefully move in the wind.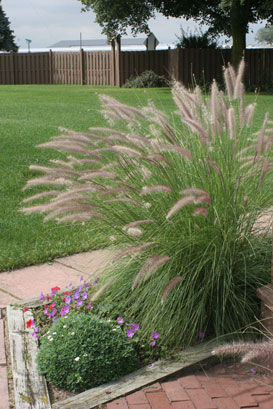 Features
Tall, vigorous grass with bright green foliage and ruby-pink plumes
• Deadheading Not Necessary
• Fall Interest
• Low Maintenance

Pennisetum Ruby Mountain Grass grows 30-48 inches tall and is considered a thriller plant making it perfect for vocal points in pots and landscapes.
Grows as an annual except for zones 9-11, hardy to 30 degrees, and likes to be planted in full sun area.
Use in landscapes and large containers . Usually plant in middle or back of pots to add height and interest.
A spectacular show this ornamental grass will bring to your landscape or pots.
Make sure you look for this one in Spring 2011.
Happy Gardening
🙂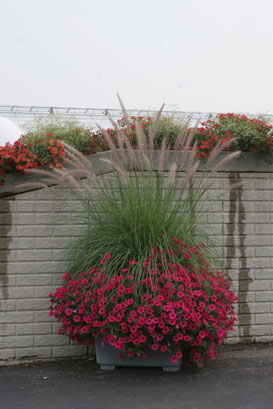 Photos courtesy of  provenwinners.com
Love this grass, place a comment below , would love to hear your thoughts..