How to Grow Agave Desmettiana Variegata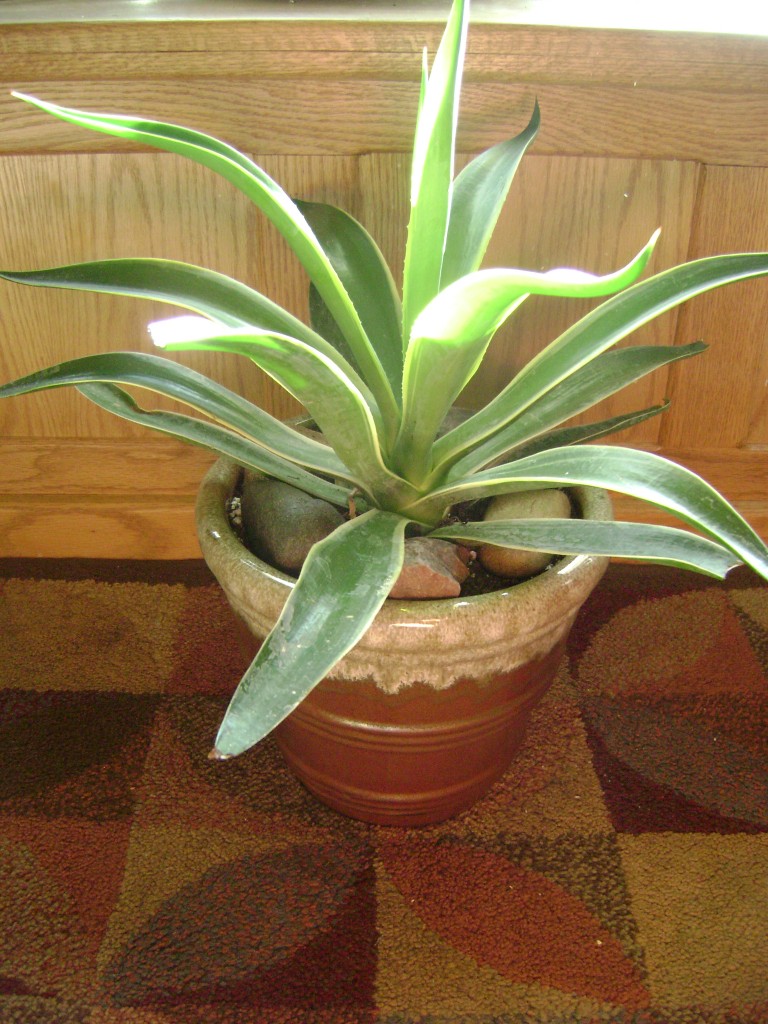 Agave Desmettiana Variegata is a easy care outdoor or indoor houseplant depending on where you live.
I was always in awe over the  Agave  Plant.  I've   seen the Agave in  books and magazine and honestly did not think I could grow them in our cold  climate, but I was wrong.
So  2 years ago I found someone selling tiny little offsets online , and I was reluctant at first, but always love a challenge and I loved the look so much I went ahead and purchased.
I grow many Agaves  indoors in my basement from pups and offsets , but I also transplanted some out in my greenhouse this Spring and they grew so beautifully, with no problems. 
This variety of Agave is considered a dwarf, but think the size is just right especially when growing indoors.
The leaves are bright green with yellow variegation along the margins. Spines are  nonexistent along the margins, but does produce a sharp point at end of their leaves.
They produce offsets, and grow to be 2-3ft in size. Very sturdy plant but make sure you keep out of reach , as the leaves can be easily broken.
Hardy  to 25 degrees so plant outdoors year around in zones 9-11 , Plant in a sun area,  being a succulent plant it requires little water.
There is many agave's on the market , but this one keeps giving and giving and I love that about plants.
Propagation is easy and before long you will have many agave's to give, sell , wonderful gifts too.
In this video I will be transplanting  and telling  you alittle more about this special Agave.
5 Opinions