Diane Mumm Talks About Picket Fence Greenhouse and Gardens 1/5/2011
Hi Gardening Friends,
Just for fun I put together a short video telling a little about the nursery greenhouse business . Please keep your snickers to a minimum.. 🙂
Hi Gardening Friends,
Picket Fence Greenhouse is located in southwest Iowa on our 80 acre farm. We have been in business since 1999. Out in the country greenhouse where you must take a drive and experience country life.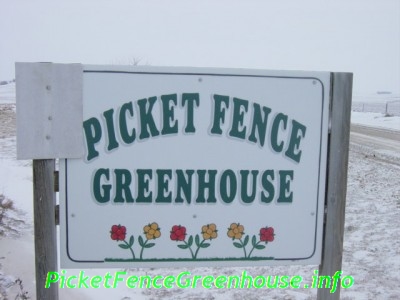 My name is Diane Mumm, and I have Studied Greenhouse Growing at the University of Hard Knocks. This is not to be underestimated. Since 1999 and many years of hands on experience which taught me everything you can't necessarily find in a book.
Through my hands on education and experience in growing plants, plus hard work and determination, and really just a love for growing plants makes this one of the most rewarding things I have ever done.
I am still learning, and learning new things about the greenhouse business every year . Learning is continuous and contagious , what fun!
I must be honest here, I do not pretend to know everything , because let's face it , new plants , new struggles happen in this business every day. All I can do is find a answer for you in hopes it helps you .
At times this has been a challenging career choice , blood , sweat and tears at times and that is no lie.. but without the love for what I do , I wouldn't be hear right now talking about it to everyone.
A committed passion I have for growing , nurturing, and just complete appreciation for others that love what I do.
One thing I have always said and is true today is when a person walks through the door of the greenhouse and has a huge smile on their face, my reward has been accomplished. This in itself really makes what I do very worthy , the gratitude can be sometimes overwhelming.
Every year is different in means of plant selection, struggles with the weather, keeping every plant happy at times is very challenging and production sometimes can be tricky.
With every year , I still believe this has been a rewarding choice of career. Growing plants from seed, plugs or finished plants , whatever it may be brings on new beautiful life that anyone can appreciate.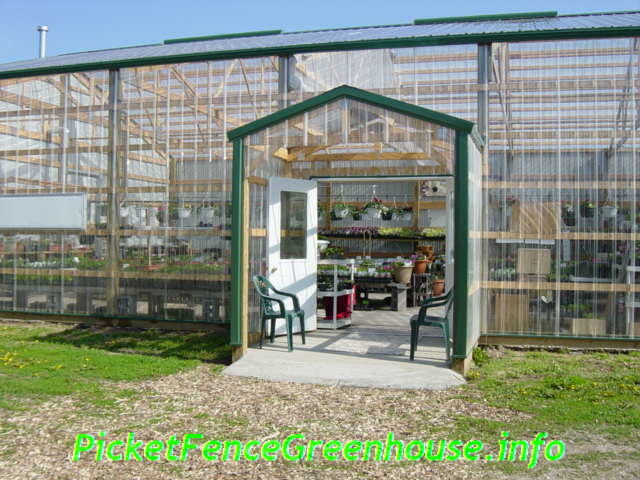 Our new greenhouse was built in 2008 , completed for the 2009 season, and is 40×70 in size, constructed as a pole building with polycarbonate panels works great , but heating it can be a challenge. Most of my annual plants are placed inside the greenhouse , but do start a few perennials here too just to get them a growing. The main perennial yard is just a few steps away, a large area where many perennials will be displayed.
Growing from seed begins indoors in January and will sow seeds till April . Sowing seeds in my basement where I have all the necessary setup for growing plants under lights. Beginning in March of each year I will transfer all plants to the greenhouse and begin transplanting.
Here is a list of plants I carry each and every year, I try and have unique plants that most have not seen. Includes: annual flowers including from seed and proven winners that I grow from plug form. Veggies, Herbs, Succulents, Perennials of all kinds, with specific focus on Hosta and Heuchera varieties.. (My favorites) . New and some just new to the greenhouse for 2011 see them Here
You can also take a walk through my perennial yards, and hostas woodland gardens which is really the most beautiful in late June of each year. (This is my pride and joy!)
When everything is said and done, and the doors open for business in April , I am usually ready , or should I say the customers are ready. 🙂
Business is open from April till end of September of each year. Locally and online sales via ebay.
Please place any comment or questions you may have below .
If you are every in the area, please come and say Hi! would love to meet you!
Happy Gardening,
Diane Mumm
7 Opinions