Plants Provide Comfort During Tough Times
Back in March 2010 , the first day of Spring, something happened that was beyond our control, this was a sad day .       
A day we won't forget and since this was the first day of Spring I guess this day will always be in our mind come every Spring.       
We lost a very special person in our family. A very strong mom, daughter, sister, and sister in law. She was strong happy person, ( my sister in law , my hubby's sister)  never complained and never felt sorry for herself .       
She is greatly missed by all, very hard to believe but time passes quickly and time for Spring is coming upon us quickly.       
I wanted to do something , what could be done in remembrance of this special lady.       
In this video is the very beginning of creating the Garden, as you will see there was much work to do. A little jumpy but you'll see what I had to start with .       
During Spring 2010 , in the months of March – May I decided to create a Memorial Garden at our farm, the very same placed she was raised.       
I knew this would be a project I could put my heart into. I decided to create the garden within our wooded tree area, an area she played in and around as a child.       
This area was a mess, broken branches, trees that needed trimming, soil that needed added and just all types of issues with a newly established area.       
I really didn't have a plan per say but I had a vision I guess, and as I started working the area , I could see some promise , this would be an area away from all my gardening areas, more quiet and peaceful.       
I did know however that I had many plants that would offer meaning to a Memorial Garden. Plants that would work well in the shaded area of the woods I had chosen.       
I want to share with you the plants I chose, these plants are what I already had in my gardens, so I knew they would do just fine.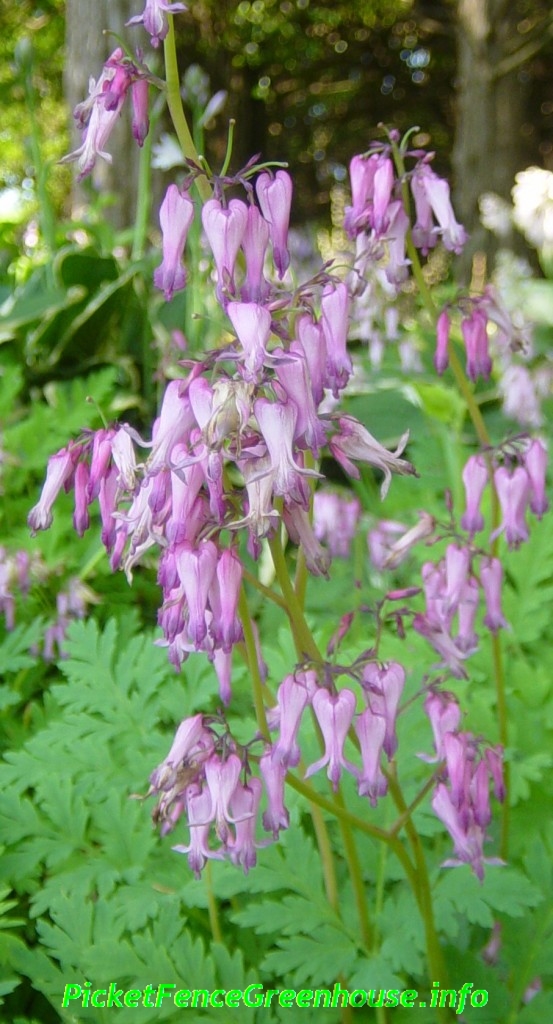 Dicentra Fernleaf Bleeding Hearts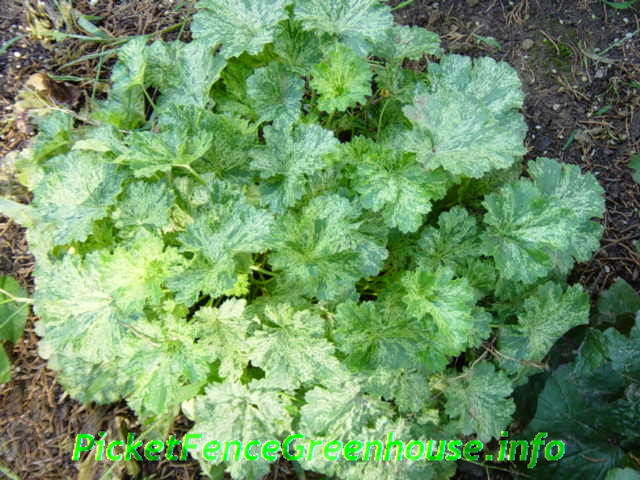 Earth Angel Hosta
Blue Angel Hosta
Praying Hands Hosta
Faith Hosta       
Eternal Flame Hosta       
Peace Hosta       
I did add extra soil and compost , so I knew there was enough depth as I was planting in a wooded area, where there could be some root conflicts.       
Planting the garden was done by myself , and my mother in law, it went together pretty fast .       
I also planted some annual impatiens, coleus and snapdragons , which really looked great amongst the Hostas.       
In the memorial garden also was added angel figurines, birdbath, and bird houses where I had a pair of wrens nest the first season.       
A bench that was old but replaced the wood and stained and varnished and it looks like new now. I also had a concrete bench and angel which is kind of the focal point with landscape bricks forming a circle there is where the impatiens were planted, they were so pretty the first season.       
You really can add anything that helps you remember the person, what they loved, you could also paint their name on a rock , just use your imagination , good thoughts bring great visions.       
The very first plants lining the walkway are POLEMONIUM Stairway to Heaven also know as Jacob's Ladder. I also added a few darker colored Heuchera, not so much with name meaning but they will do nicely in this area.       
The photos were after completion, and my hopes are to add to it every year and expand out as there is plenty of room to do so.       
One thing I must tell you is when showing this area to some friends the gal pointed out to me , Did you realize this area is shaped in a heart , honestly it just became what you see in the photo as I laid this area out, this was not my intentions but it worked out beautifully.   (Thanks Susie!)    
Container Hosta's look great anywhere, so adding them here in the Memorial Garden was a no brainer.       
Keeping the look as natural as I could by using rocks, pea gravel and mulch. As the years go on this area will fill in and more plants will be added to make it a very special place to come and realize how fortunate we are to be here on this beautiful place we call earth and home.       
Never to take for granted our time , and how precious life is. Plants have a way of soothing , a much needed therapy at times which brings so much joy to not only ourselves but to others who truly realize the power of gardening.       
This is not completely finished , as improvements will be made as years go on. I plan to spruce it up quite a bit as I get new plants and new features. I don't believe in going out and spending lots of money when I have many of the natural looking material here on the farm.       
I hope you can take something away from this post , hopefully inspire you , and finding comfort and meaning yourself as you go through a loss in the family.       
Working with plants do give us comfort to those of us that truly are meant to work in the soil. Very calming and peaceful and gives a sense of pride and joy which in turn can help you get through the tough times.       
Happy Gardening,       
Diane Mumm
6 Opinions