Dahlias , Bees and Bugs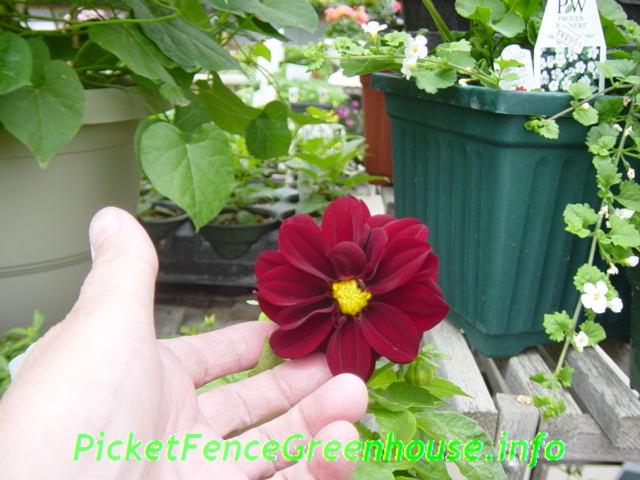 Spring is Coming ! I love growing dahlia's. I wouldn't miss their  beautiful  double and semi double  blossoms each year.  Growing these gems from seed is really not hard. I usually like to buy the dwarf figaro varieties just because I love putting them in pots. They also look great planted in beds, or borders really doesn't matter. I buy the mix seed packets  because I love a surprise and I get such a nice variety of colors.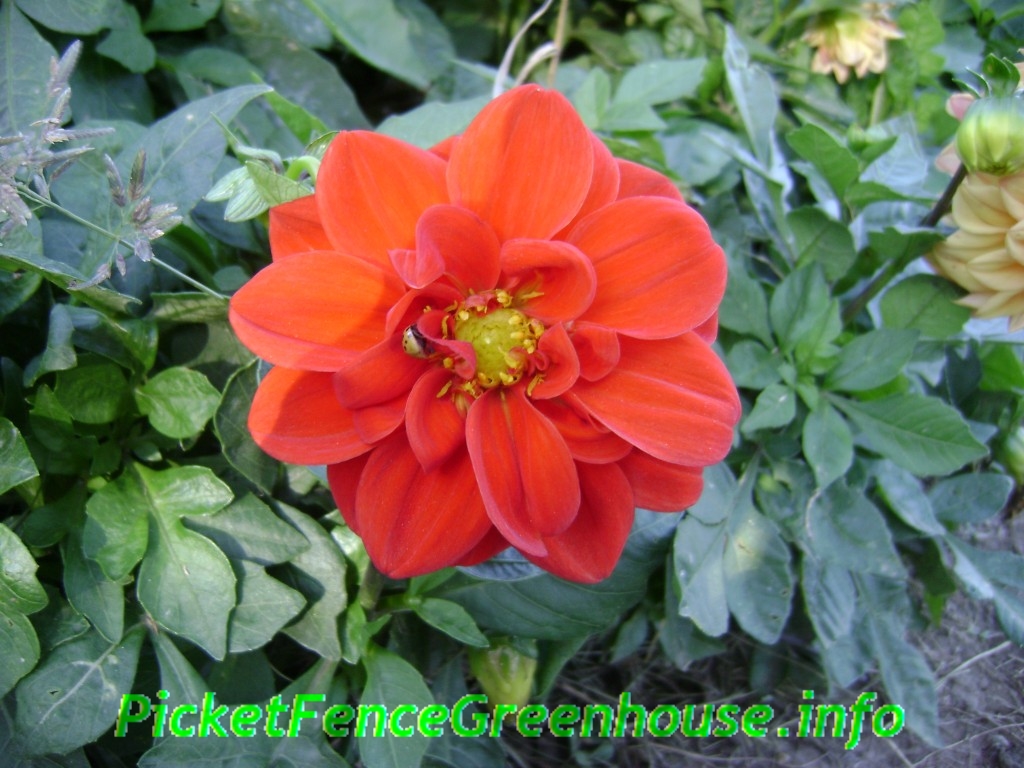 Dahlias like  sun to part sun area and seem to bloom all summer provided you give them a little dead heading treatment.
As you can see bugs  like the dahlias too!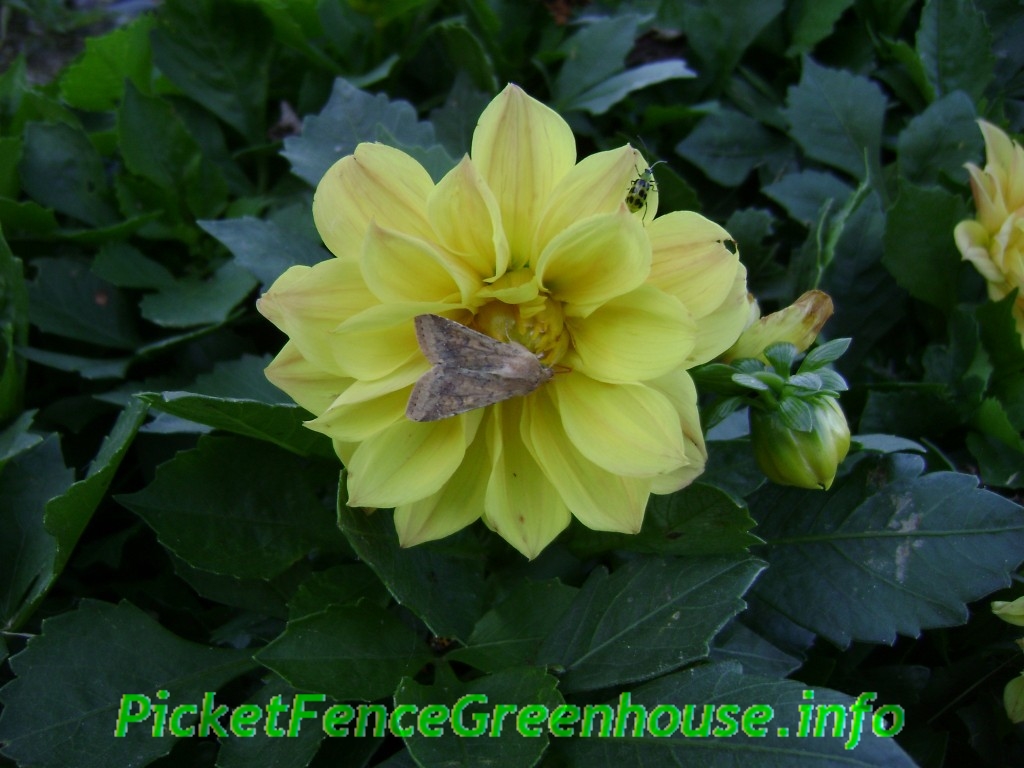 What is your favorite dahlia? I have seen dahlia bulbs but really just as easy from seed in my opinion.
Not sure what kind of moth this is , but likes the dahlias too, I mean what is not to like here. 
Probably not much it can do to damage this dahlia , but that bug is another story.. Go away!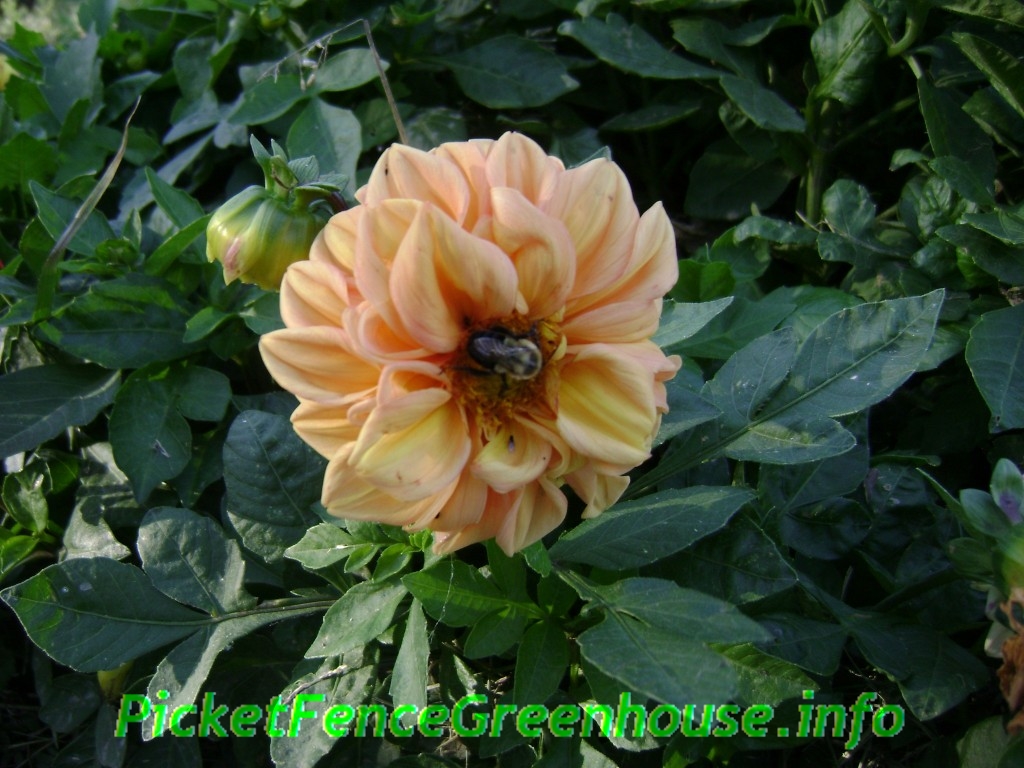 I noticed many bees on the dahlias in the fall, feasting on it's yummy taste. I have a lot of bees usually around the gardens.. I welcome them, and never been stung.
Knock on Wood!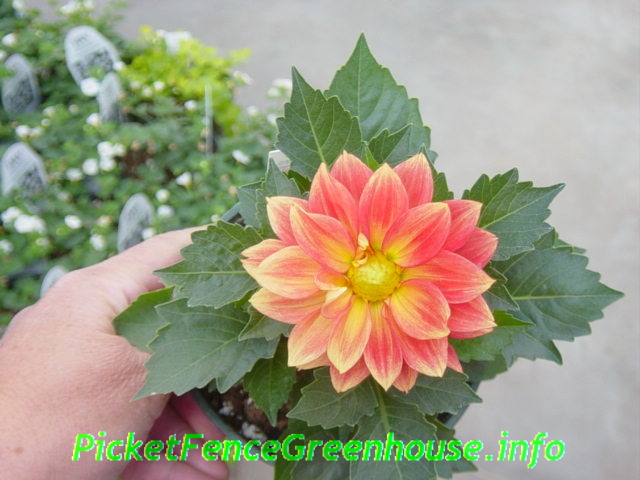 This is a sweet color! Love the blending of yellow and reddish tones . This is one reason I choose a mix seed packet. You never know what you will get in colors.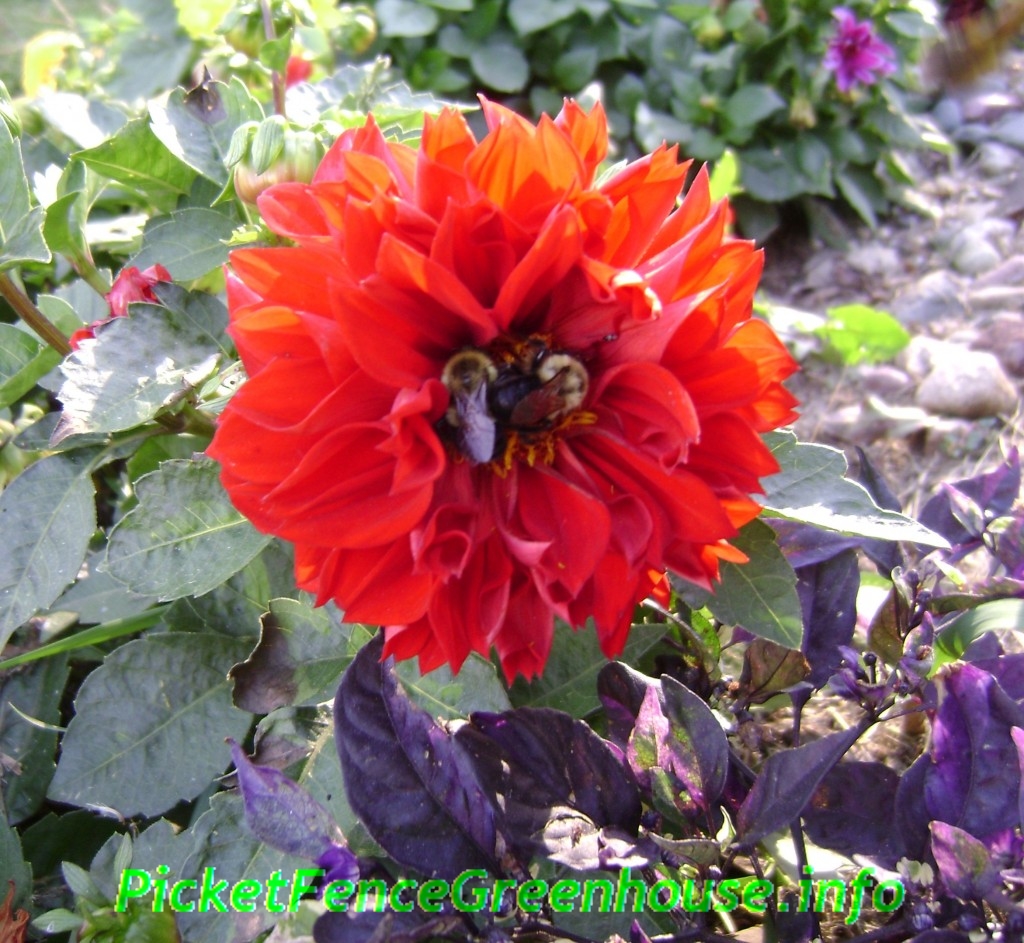 Move over Mr Bee, Mrs Bee is here and hungry too! Isn't this a sight to see, love how they are sharing the center of the dahlia. The color is a true red which is hard to find in flowers.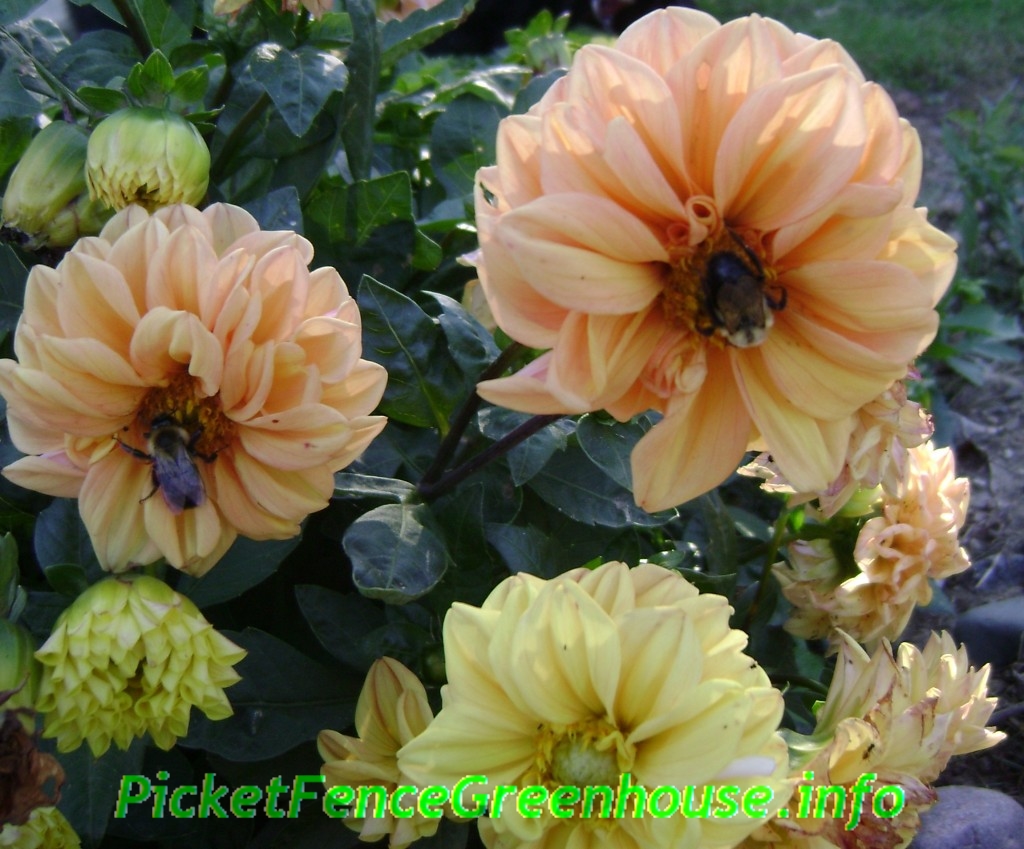 and more bees ,  you can clearly see they are pretty serious about lunch.
Questions about Dahlias , ask away , leave a comment below, or better yet share with me your favorite dahlia.
Happy Gardening
Diane Mumm 🙂
3 Opinions