Heuchera Peach Crisp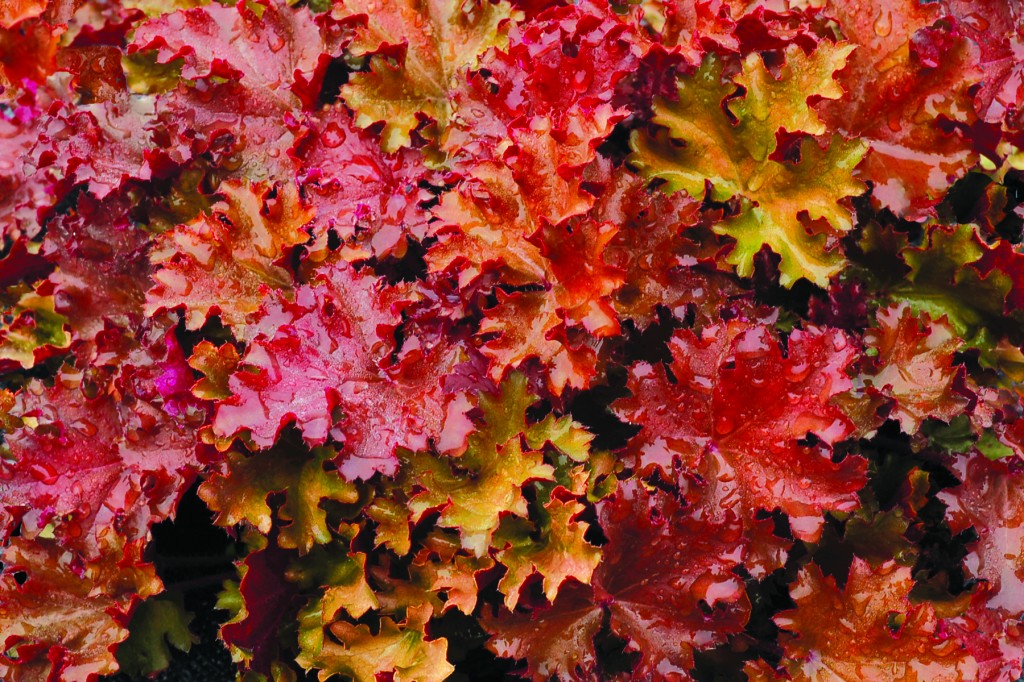 Heuchera Peach Crisp
Yes, more heuchera coming my way. Honestly I believe I have around 18 varieties now and counting. Seeing How Crazy I am over Heuchera. I am sure I am not done purchasing these gems. The colors , textures and shapes of the leaves just keep getting  better and better.
Peach Crisp has ruffled peach to amber leaf color, with a tight mounding habit. I am loving the shape of the leaves and the fullness look to the plant.
Works well  in containers, and also can be planted as a edger plant.
Grows in full sun, but hmm wondering as usually heuchera like a sun to part sun/shade area so I will have to grow in more sun and see for sure it works well in that light area.
Always provide good drainage and keep the crown above the soil .
Grows just 6″ tall foliage height, 14″ wide and 15 " flower height.
Blooms in Spring with white blossoms.
Hardy in zones 4-9.
I got a feeling I am going to really love this heuchera, and I can see it now in containers.
Watch for this Heuchera  this year , let me know your thoughts  about this beautiful one.
Happy Gardening
Diane Mumm
3 Opinions