Asiatic Lilium Commander in Chief Lily
Asiatic Lilium Commander in Chief Lily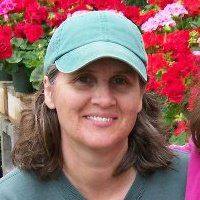 The  Asiatic Lilium Commander in Chief Lily is a perennial in my zone 5, it is a beauty, I planted them in 2011 in the ground and dug them in  April 2015 , wow have they produced.. Some really nice large ones and many baby ones ..
Very easy to dig and will be moving them to a new location as I need this area for my vegetable garden.
This Asiatic Lilium Commander in Cheif Lily  has shimmering , scarlet -red blooms on 42-48 " tall plants.. Produces a lot of flowers..Flowers 6-8 inches 
Light:

full sun to partial shade
Spread

15-18 inches, Spacing 10-12 inches
Unique Characteristics:

Strong growth and extremely hardy.. 
Pruning:

Cut back spent flowers by 1/3 time of pruning after flowering
Flowering Time:

mid summer
Planting requirements:

Plant with a 4 inches of soil above bulb .. Soil well drained
Growth rate:

Moderate once established.. It takes 6-8 weeks for a good root system to develop..
Larger size of the Asiatic Lilium Commander in Chief Lily
Click on photo to enlarge the picture..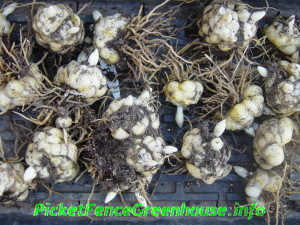 Baby Asiatic Lilium Commander in Chief Lily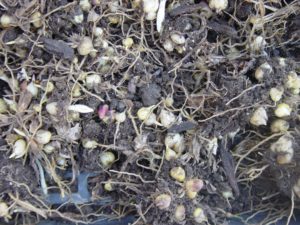 PURCHASE NOW!