Amaranthus Josephs Coat
 Amaranthus Josephs Coat
Tricolor
Summer Poinsettia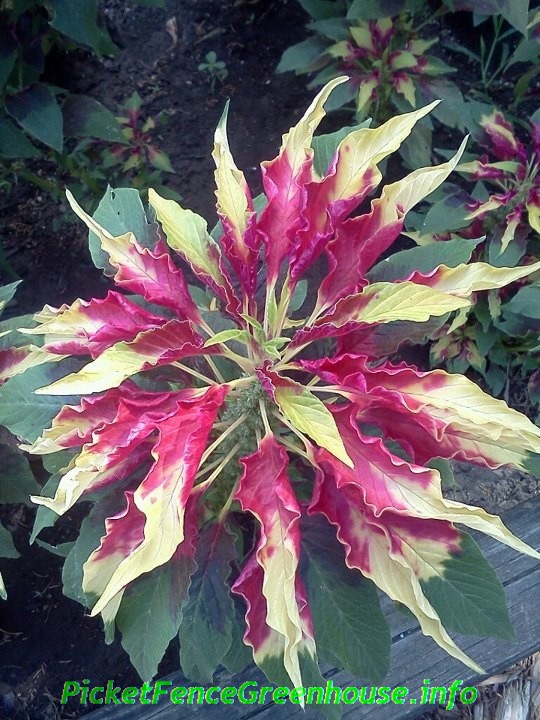 Amaranthus Joseph Coat is beautiful when used in containers , edging, or mass plantings.. A Blazing whirl of fantastic color.
So striking, it can be planted as a specimen plant. Splashes of burgundy red throughout the leaf structure.
The top section is yellow and red splashes , very different and unusual plant..
Celebrate the fireworks of this spectacular centerpiece.
Amaranthus Joseph Coat  is also been called Summer Poinsettia.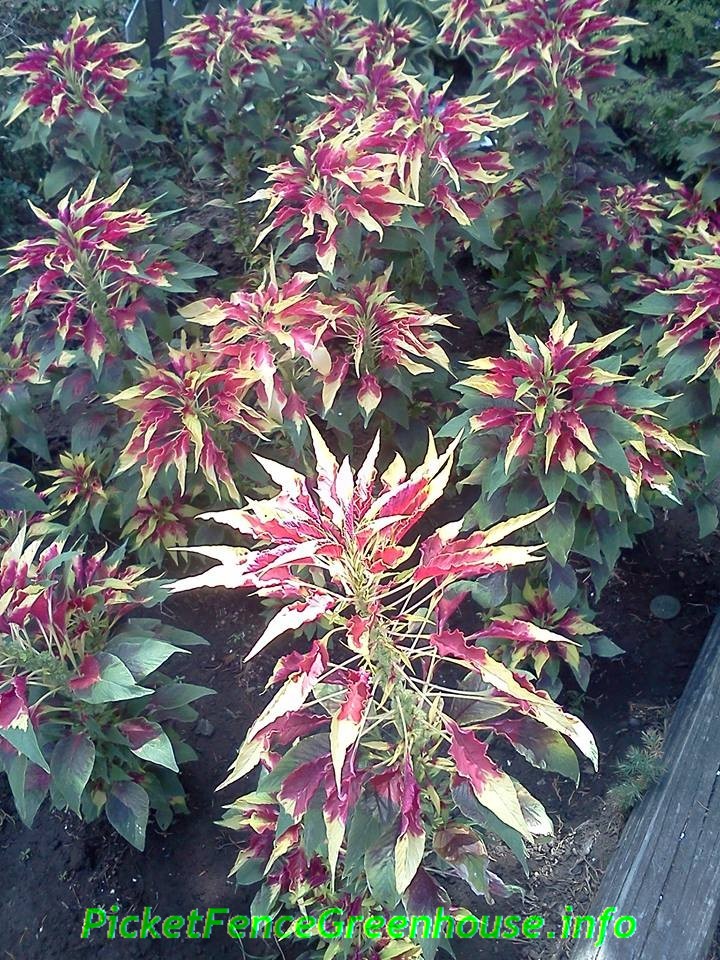 Amaranthus Joseph Coat is heat and drought tolerant. Only fertilize minimally , as fertilizing with dull plant color.
Flower like form on the stem from top to bottom, but not real noticeable.
Long lasting color in the garden.
Would make a desirable background plant.
Grows to a height of 28-36 tall.. Plant in a sun to part sun area..Grow in well drained soil.
Blooms summer to fall.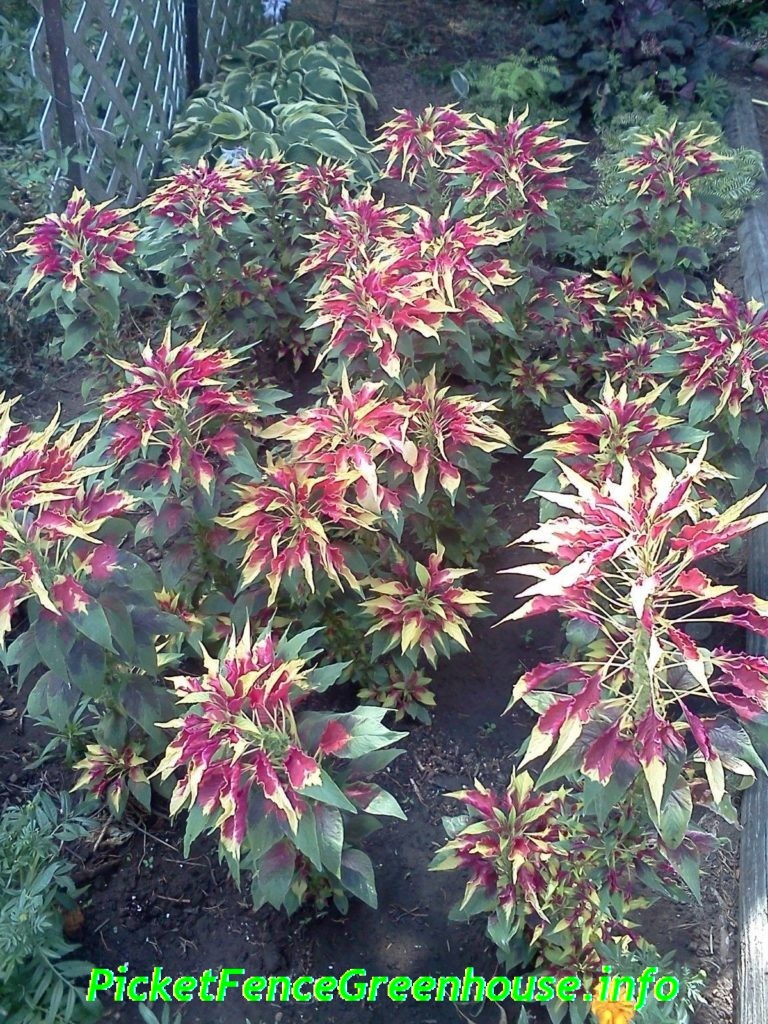 These photos of the Amaranthus Joseph Coat are ones I planted in my garden a few years ago..
I found them to be pretty maintenance free, and worth growing for my flower gardens.
Now in 2016 I started them from seed and will have them to plant in the garden very soon..
If you would like to try and grow these from seed, they are very tiny seeds and will like light for germination.
Tiny seeds mixed with sand are a great way to spread the seeds into flats, pots, etc..
Germinating Amaranthus Joseph Coat is pretty easy . In the photo below is some I started from seed.
Amaranthus Joseph Coat starts out as green seedlings but will soon change to splashes of red/burgundy
on the leaf sections.. as shown in the next photo below..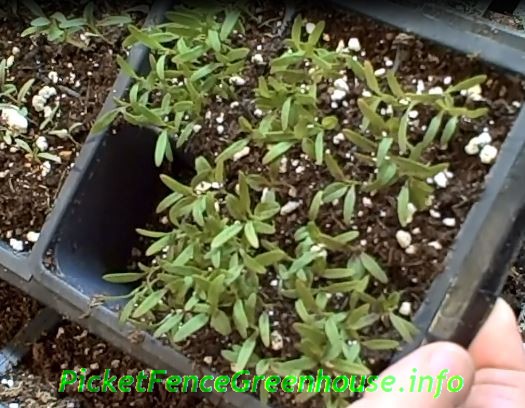 Join me at Facebook 
If you like garden videos check out my video website
I hope you enjoyed this post.. feel free to leave comments below..
Happy Gardening
Diane