Pennisetum 'Rubrum' Purple Fountain Grass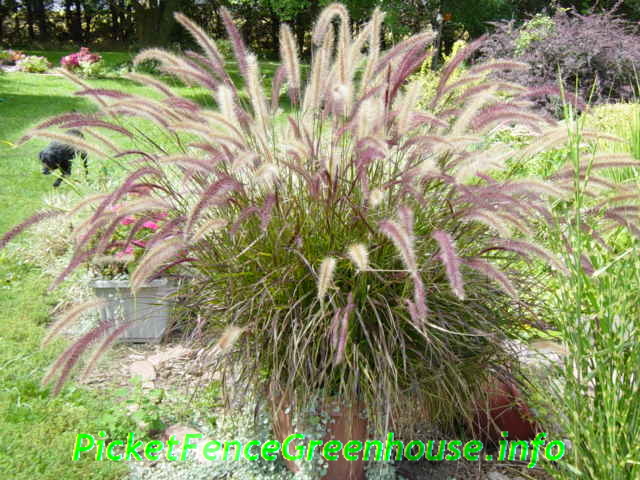 Pennisetum  'Rubrum' Purple Fountain Grass
This grass in my opinion out shines any perennial grass in  our area. It looks  great in pots alone  or planted in the ground amongst other green grasses . Purple Fountain Grass looks good all season and it easy to care for.
It has a upright arching. Waves of gracefully nodding soft purple plumes arch up and out from burgundy-tinted foliage in true fountain grass form.
This variety is especially dramatic in  when growing in clusters, creating mass plantings, or along slopes.  A favorite for fresh or dried arrangements. Pest and disease-free
Features
Bronze-purple foliage topped with graceful arches of burgundy-toned seed heads
• Best Seller
• Cut Flower
• Deadheading Not Necessary
• Dried Flower
• Grass
• Heat Tolerant
• Landscape Plant 
Hardy to 20 degrees .. Annual except in zones 9 – 10
Plant  in sun to part sun, and grows  36 – 48″ Tall
This is a must have grass even thou it may only be a annual it will out perform any perennial , because of it's  blade color and beautiful plumes. 
Happy Gardening
🙂
Diane Mumm