Hosta Striptease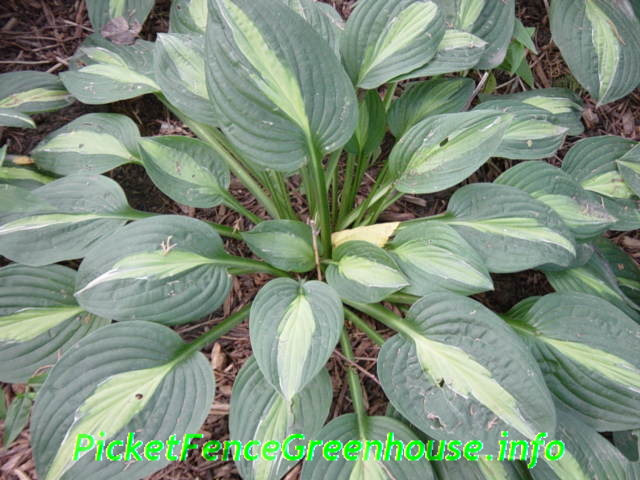 Hosta Striptease
An outstanding hosta certain to be one of the most talked about plants in hosta world!
An intriguing sport of 'Gold Standard', it has a wider dark green margin. It was named 'Striptease' because a white strip appears between the green and gold area.
The ovate, slightly wavy leaves have wide, dark green margins and a narrow ivory to gold center. Irregular white stripes  appears between the green and gold areas. The width and amount of striping varies from leaf to leaf, and often doesn't appear in young plants.
Leaf texture is rather leathery, and therefore the plants are very weather-resistant. In midsummer pale violet, slightly fragrant flowers appear on the 2 foot high flower spikes.
This medium-sized hosta is a vigorous grower typically reaching 20″ high and up to 2 feet in diameter.
Hostas as   always , like well drained  humus rich moist soil in light shade . Giving them the right conditions can reward you year after year.
A one of a kind  collector's  hosta. 2005 American Hosta Growers Hosta of the Year!.
Hostas are so popular amongst gardeners, so many varieties to choose from , Hosta Striptease a nice hosta to add to your collection.
Happy Gardening
🙂
Diane Mumm