Hosta Fair Maiden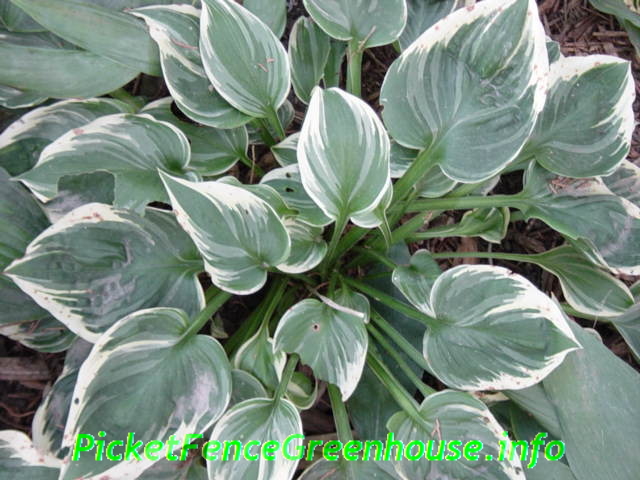 Hosta Fair Maiden
Our 'Fair Maiden' Hosta has white margins that consistantly streak towards the center of the leaf.
This is a very pretty and charming  hosta.  I love the coloring of the leaves and it is a very compact and  tidy hosta.
Very wide and irregular creamy edge provides attractive contrast with dark green centers.
Lavender flowers in midsummer
Grows to 14 inches tall by 30 inches ..
Hardy zones 4-9
It is a slower growing hosta but very much worth the wait.
Happy Gardening
🙂
Diane Mumm