Hosta Montana Aureomarginata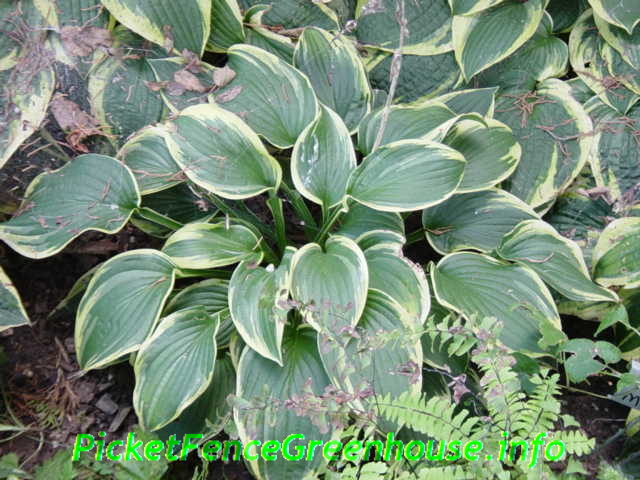 Hosta Montana Aureomarginata 
 This is a very nice looking hosta.. I really like the creamy yellow cream  edges  , it is very attractive. 
 The leaves are somewhat cupped at base; often several gentle marginal undulations that twist at the tip 
 Montana is a large vase shaped mound of gold-margined , green centered foliage. Being bright gold in spring , fading to a chartreuse by midsummer when grown in all day shade, leaf blad arching , oblong -elliptic to ovate-shaped slightly wazy , and faintly corrugated. 
 This hosta has very pale purple flowers 
 Grows to 27 inches high by 68 inches wide at maturity.. 
 Happy Gardening 
🙂 
Diane Mumm