Opal Innocence Nemesia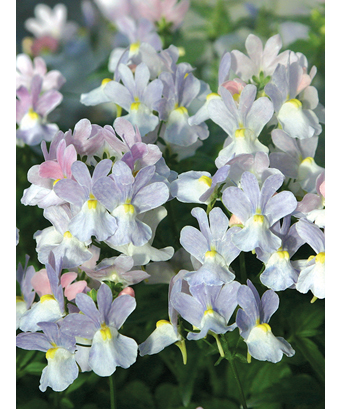 Opal Innocence Nemesia
Innocence Nemesia  Iridescent has  rosy-pink/creamy ivory/lavender flower color.
The fragrance of this nemesia variety is sweetly fruity with vanilla grace notes.
It rewards you  continuously bountiful blooming nature, and self-cleaning behavior?
Grows 12-16 inches, Plant in sun to partial shade..
Hardy to 25 degrees, annual except in zones 9-10
Use as a Thriller  in containers, baskets, mixed combinations- Used either in the back or middle of a container. Usually a taller item that adds height and drama to the container.
If you are looking for a fragrant flower, this would be a great choice.
Happy Gardening
🙂
Diane Mumm