Superbells Calibrachoa Coralberry Punch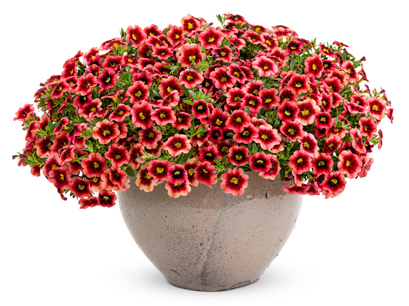 Superbells Calibrachoa Coralberry Punch
Another new introduction in the Calibrachoa world for 2011.
Unique color of salmon  and coral combination  make this one a head turner.
Loving the colors, so vibrant , for sure will be a best seller.
Features
Abundant, small petunia-like flowers all season on cascading growth; low maintenance
• Attracts Hummingbirds
• Deadheading Not Necessary
• Fall Interest
• Heat Tolerant
• Low Maintenance
• Needs Good Drainage
• New
• Pet Friendly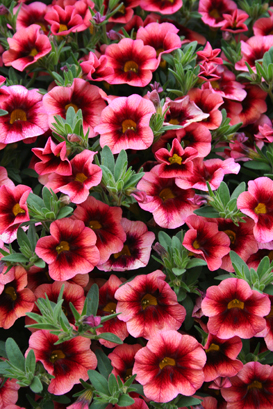 Calibrachoa do not like to be wet , if you are planting them in the ground good drainage is essential.
Great for container planting , as they only grow 8-12 inches , trails up to 36 inches
Grow as a annual , except for zones 9-11..  Hardy to 30 degrees, Plant in sun.
Loves to be fed , so fertilization is important to keep blooming and growth adundant.
Hummingbird and butterfly attractor.
 Exploding with popularity the Calibrachoa should make it way into everyone's home before long.
 Ask for this plant wherever you go , and add to your list of plants.
You will be glad you did!
Be  🙂