Easy Homemade Bird Feeder – Do It Yourself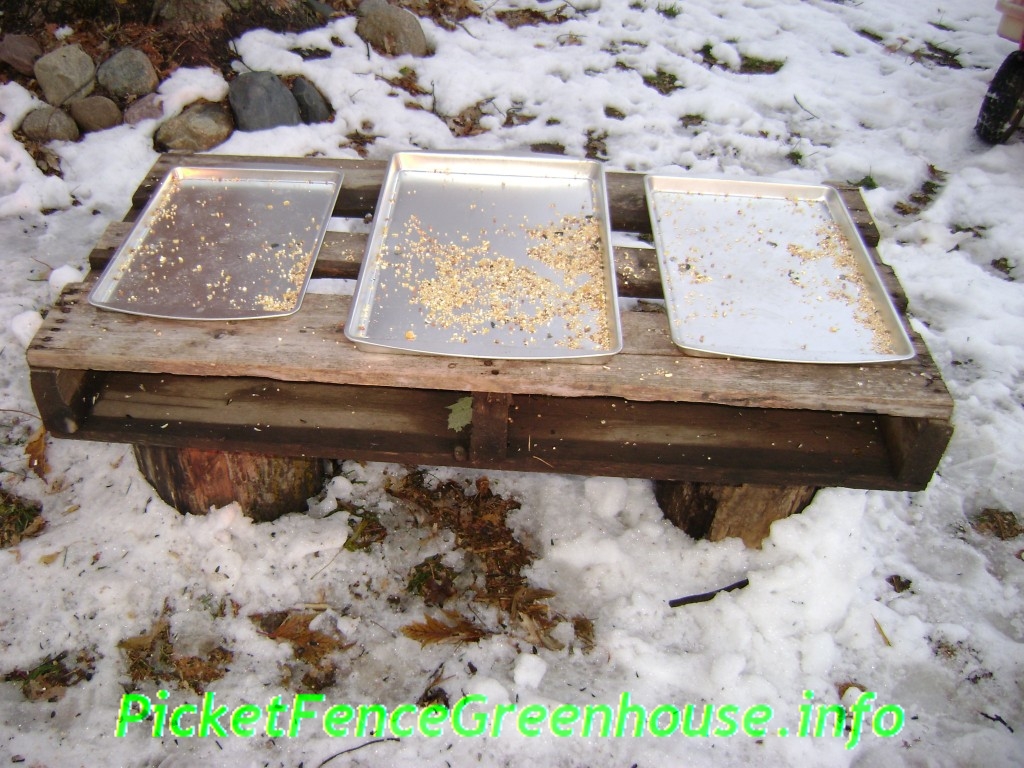 When it comes to bird feeders I usually like to create simple , inexpensive feeders .
This do it yourself feeder is simple, yet works and the birds don't see to care how much it cost.
I only have $5 in this feeder and that is for the cookie sheet pans.
Here is the materials I used for this above the ground feeder
2 cutoff tree stumps , the size can be whatever you choose as far as height or width.
1 small pallet that was just laying around here.
3 cookie sheet pans that were inexpensive
We put 4 drainage holes in each pan, but not too big otherwise your seed will go through .
Then nailed the pans to the pallet , short nails and 2 ea for each pan.
The tree stumps can be nailed too , but they just happen to sit between the pallet area where it is cutout.
You can create this as large as you like, we have many large pallets around and I think I will make another to put out back for the birds.
Winter may be long, and the snow is already on the ground here in Iowa, the birds need food when there is snow cover.